Restaurants and Entertainment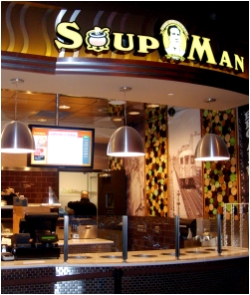 Today's consumer expects to be entertained. Whether dining out, going to a nightclub, or hitting an indoor entertainment venue, they expect to be impressed by the look of the property.
Trust Signage US to design the kind of "atmosphere," both inside and outside your venue, that can make the difference in your bottom line.
We offer neon, fiber optics, energy efficient LED signs, channel letters, custom built architectural elements, and even hand painted, hand carved traditional and retro signage to make your entertainment venue a true destination.
Examples: Dunkin Donuts, The Original Soupman, Subway, Friendly's

|

|

Share