Project Management Services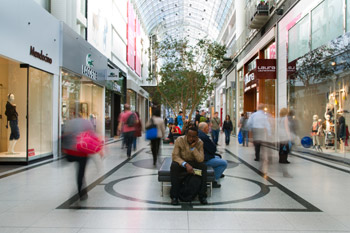 Every company offers client services, but our project management process is designed to go above and beyond traditional client services offerings. Our project management professionals manage the entire scope of the project, so you and your staff are free to focus on your day-to-day duties.
Signage US project management services include:
Account Managers who will personally verify code information with each municipality, landlord, or governing authority that could impact your sign package
Surveying, photographing and measuring each new location to analyze site conditions, identify traffic patterns, photograph surrounding signage, and recommending placement for maximum visibility
Account Managers to negotiate with landlords, developers, and sellers to alleviate identity issues before you sign a lease or purchase property. They can also handle any variances or zoning appeals that may arise, so you can be assured you have an experienced partner with knowledge of local ordinances and your best interests in mind

Provide a development survey that includes written code checks, scaled color renderings of proposed signage, site plans, and photos
Provide a comprehensive research package detailing allowable signage and recommending placement options to provide your brand maximum exposure

What's peace of mind worth?
Managing a signage project is about much more than overseeing the production of a piece. Itís about understanding the true cost of a project not just in terms of pricing but the cost of permits, man hours spent negotiating with landlords and the price of delays.
Our Concierge Services ensure you know the true costs of your project up front and that one of our experienced account managers will make certain that all the necessary permits are pulled, all negotiations are settled amicably and your project is completed on time and on budget.
Your Signage US Account Management team will:
Receive Site Address / Landlord Contact Information
Assign & send surveyor to site for field survey, specs & photos
Receive & Process all survey information Photos & Specs into a database file
Research Plaza/Property Sign Criteria Vs. Town Zoning Requirements
Contact client to discuss options, budgets & solutions
Start sign drawings & layouts based on client requests & criteria allowances
Send first drafts of drawings to client to review and approve
Send Drawings to landlord & corporate directors for review & approval
Receive, review and process all Letters of Authorization (LOA) from landlords
Prepare permitting package, LOA's, surveys, engineer drawings and Scaled layouts
Receive authorization from corporate/owner to proceed with permitting process
Send out all permit documentation & schedule and track meeting dates
Schedule permitters & expeditors
Receive approved permits & notify all parties
Receive fabrication approvals/PO's to proceed with building the signage
Schedule shop fabricators & track production times
Project & schedule installation dates vs. build-out dates & notify owner
Schedule Shipping & notify installers of delivery date/times
Schedule and process install dates & special requests ~ Notify all parties
Confirm Installations & track progress
Receive, process and send all completed installation photos and sign-offs to all parties
The only thing youíre left to worry about is what youíll do with all your free time.
Manage your project and your time
In addition to the unmatched personal service we provide, Signage US has built a secure online client management portal that allows you to check the status of any number of projects at any phase of production or installation, in real time, even from mobile devices.
From a single location, youíll be able to quickly access:
Local ordinance information
Color renderings of proposed signage
Field photos taken during our initial site visit
Store specific pricing information
On-line sign survey submittal
On-line maintenance submittal
Post installation photos

Additionally, our client management portal allows you to establish permission-based access to information on specific projects, so people only see what you want them to see.

|

|

Share